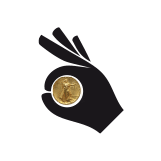 The Story Behind
Buy Your Coins
Buy Your Coins is a leading company in New York, that purchases silver and gold coins at great prices. We purchase different types of old and new coins. We also buy gold jewelry in all conditions. We are honest and reliable and offer the best pricing for your precious items.
About the Owner and His Journey
When he was a little kid, owner Michael Kaufman's father bought him a small coin collection at a local garage sale in Randolph, New Jersey. He was in fifth grade at the time and knew nothing about coins, the different types, grades, and composition. Despite this, he kept that little box of coins through his high school. The box was full of old thick Morgan Silver Dollars, wheat pennies, a bunch of standing liberty quarters and a bunch of weird-looking foreign coins.
During his high school years, he also started collecting things like baseball cards, fossils, Herkimer diamonds and more. Slowly, he started growing a coin collection. When he was in eleventh grade, Michael stumbled upon a local coin collector/dealer in his town. His name was Mr. Lane and he was more than just a dealer; he was a true numismatist.
Mr. Lane knew a lot about coins. Within seconds he could recognize the grade of the coin, the type, and its ballpark value. He was really sharp! It turned out that he had over 40 years of experience in the business, attending coin shows and traveling all across the United States buying lots.
Michael learned so much from him over the years and believes that Lane was, and still remains the real deal.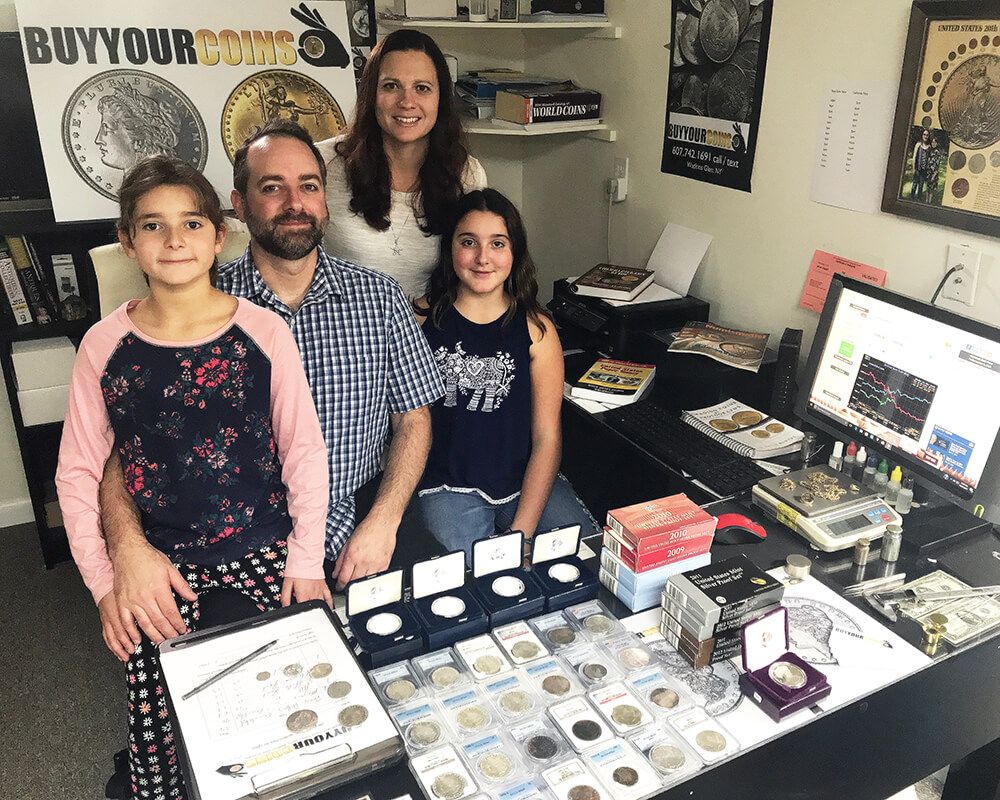 He also had an Uncle Eric that lived a few states away, who had a beautiful collection that was a US Type Set. His enthusiasm for coins was contagious, and he really sparked Michael's excitement about coins. When Michael would visit, his uncle would crack open the safe and with a big grin and say, "Now check this out!"
Uncle was as excited as Michael, shaking and semi-out of breath as he showed Michael all the new coins he had added to his coin collection. Uncle Eric had almost all different US coinage over the last few hundred years. He had some real gems in there as well.
Michael feels fortunate enough to have bumped into another coin nut whose name is David (Dave). He thinks David likes this business more than he does. He's a coin nut alright. In his spare time, he's either fishing or he's got the metal detector out, digging up something that might be gold.
For the last 15 years, Michael has been traveling around, buying coins, bullion and collections wherever he can find them.
Most of the sellers nowadays tend to be collecting and selling silver and gold bullion coins as they are trendy and easy to liquidate. At Buy Your Coins, we buy both these bullion coins and the older rare coins as well.